Piggy Paint 2 Tier Display
SKU: PIGDISPLAY3
Description
Display Only:
2 tier wire display holds 84 polishes. Includes foam plate visual.
2 Tier Display 72 Polishes:
The 2 Tier Display comes with A FREE display & 72 polishes – 12 different shades (6 of each).
FUN shades include:
Basecoat + Sealer, Neon Lights, PINKie Promise, LOL, Forever Fancy, Sometimes Sweet, Mint to Be, Sea-quin, Blueberry Patch, Tutu Cool, Groovy Grape, Glamour Girl.
This display also includes a styrofoam plate.
Share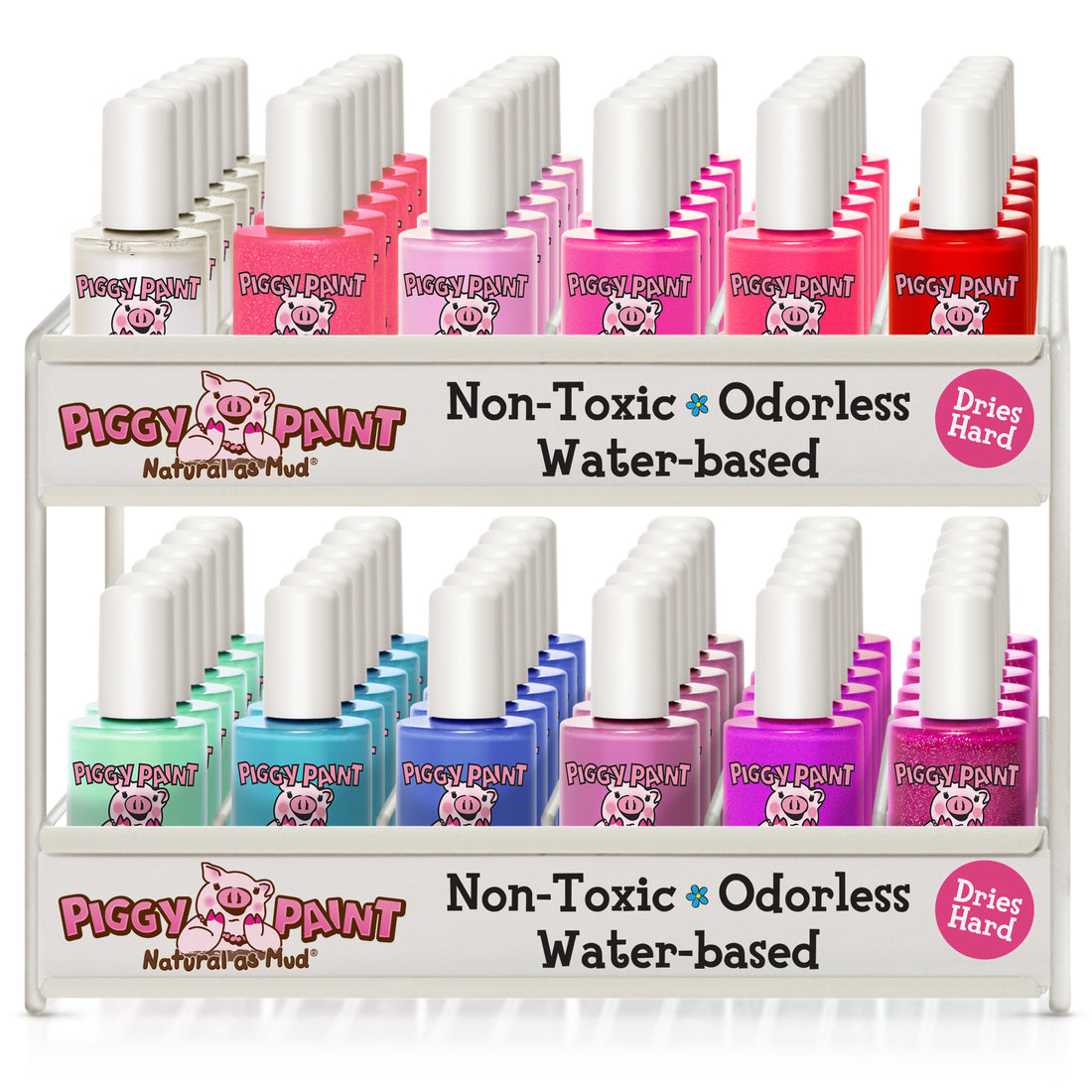 Product Variant List

Product

SKU

Price

Quantity

2 Tier Display 72 Polishes

PIGDISPLAY3

Display Only

PIGDISPLAY4